Events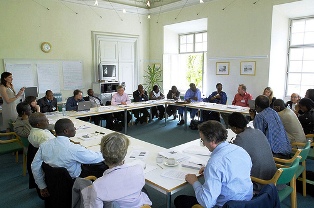 The Future Agricultures Consortium participates in many conferences and workshops. We also watch for important agriculture policy "windows" and report them here.
Latest articles
November 4, 2005 / Workshops
Achieving pro-poor growth through agriculture: the challenges Friday, 4 November 13.00–14.30, at Overseas Development Institute, 111 Westminster Bridge Road, London SE1 7JD Agriculture and the rural non-farm sector: rivals or complements?
October 28, 2005 / Workshops
Achieving pro-poor growth through agriculture: the challenges Friday, 28 October 13.00–14.30, at Overseas Development Institute, 111 Westminster Bridge Road, London SE1 7JD Effective rural institutions: the missing link in market-based agricultural development? Why has market liberalisation often not resulted in