Shaking off decades of stagnation in the Nigeria cocoa sector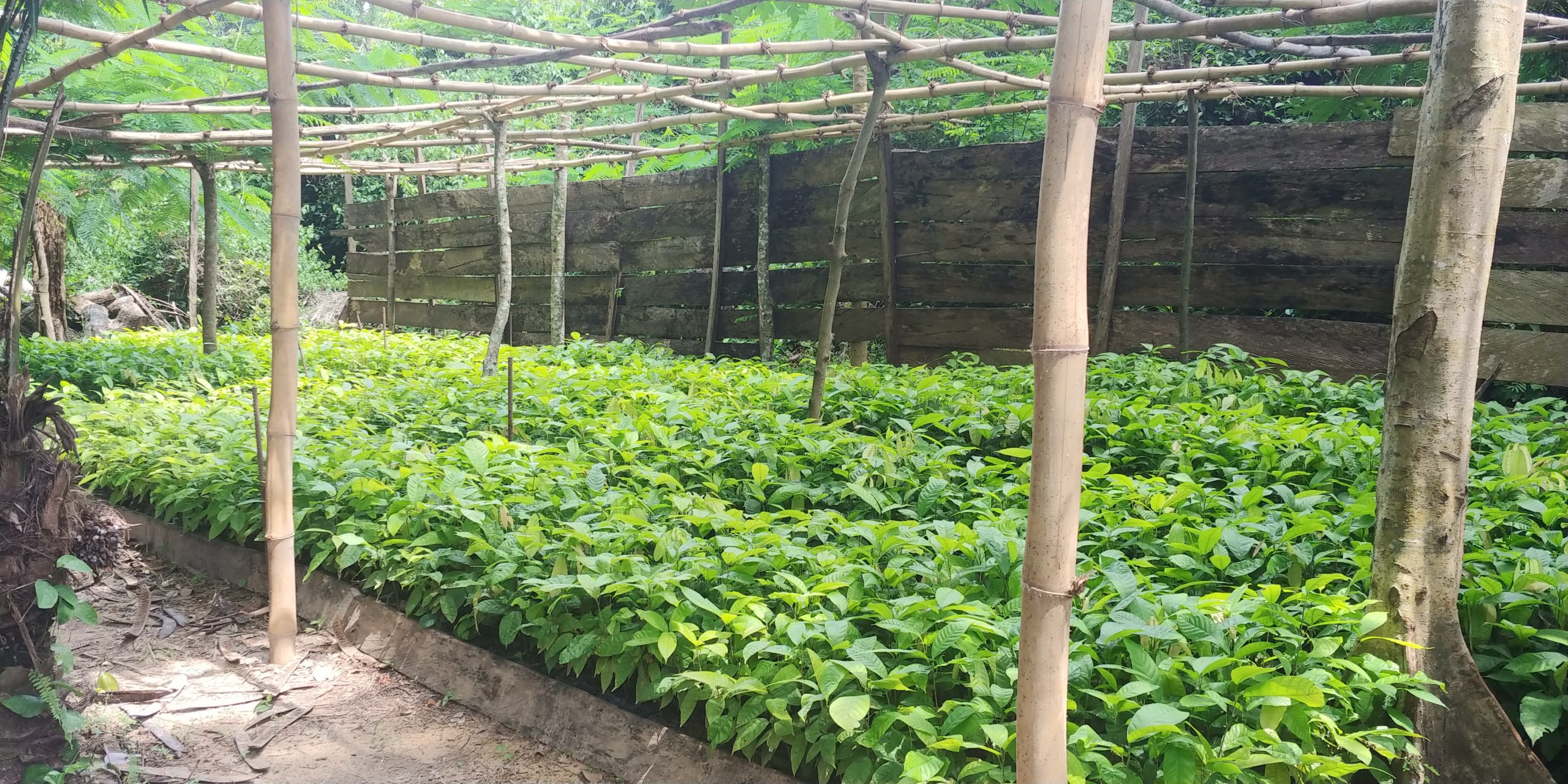 Cocoa remains Nigeria's most important non-oil export commodity. However, in five decades, Nigeria has dropped from the second largest to the fourth largest producer of cocoa in the world, behind Côte d'Ivoire, Ghana and Indonesia. Nigeria is currently contributing 5 percent of global cocoa output, but with significant scope for expansion. This blog highlights critical areas in need of immediate policy attention that can help boost cocoa production and export in Nigeria.

Cocoa Farmers Association round table conference on cocoa sector repositioning
A government driven 'Zero Oil Policy' and cocoa transformation plan in 2016 failed to end the stagnation of the sector. In response, the new president of Cocoa Farmers Association of Nigeria, Comrade Adeola Adegoke, initiated a series of Round Table Conferences to produce grassroots consensus on how the Nigerian cocoa industry can adapt to changes.
The Ogun State Conference, held on November 28, 2019, identified seven major causes of the stagnation of the Nigerian cocoa sector:
Lack of adequate irrigation facilities to complement the new 2-3 year maturing cocoa varieties that Federal and State governments are releasing at highly subsidised prices.
Inadequate access to agrochemicals in terms of quantity and quality.
Insecure tenure for cocoa farmers, who are often migrants from states different from where their farms are located.
Poor quality dry cocoa beans, largely due to poor post-harvest handling and wet cocoa bean fermentation processes.
Low percentage of youth engagement in cocoa plantation establishment and reluctance of older farmers to expand their farm areas to include more cocoa.
Limited access to extension services for cocoa farmers, meaning that sector operators can't keep track of standard practices in cocoa production and post-harvest handling.
Ageing of cocoa trees together with low planting density.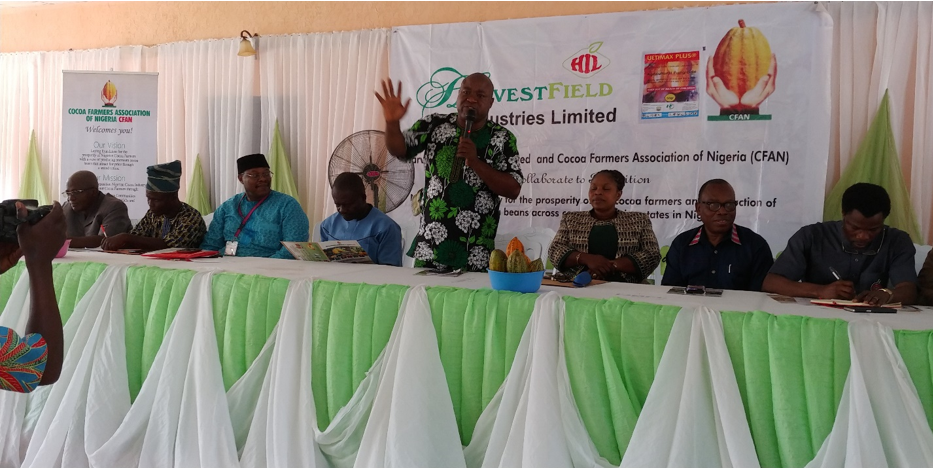 Supporting evidence from APRA Nigeria study
Ongoing research on medium scale farming as pathway to agricultural commercialisation by APRA Nigeria in Ogun State provides some evidence related to the challenges identified above:
36 percent of medium scale cocoa farmers have access to agrochemicals, and 48 percent of medium-scale cocoa farms in Ogun State are owned by non-natives while 56 percent are "non-owner managed". This is an indirect indication of tenure insecurity and the limited capacity of farmers to take investment decisions in these cocoa farms.
Cocoa farmers are ageing; the average age of the medium scale cocoa farmer is 51, with only three percent under the age of 35.
Only 18 percent of medium scale cocoa farmers had access to public sector extension services that could have helped to enhance the production of quality cocoa beans.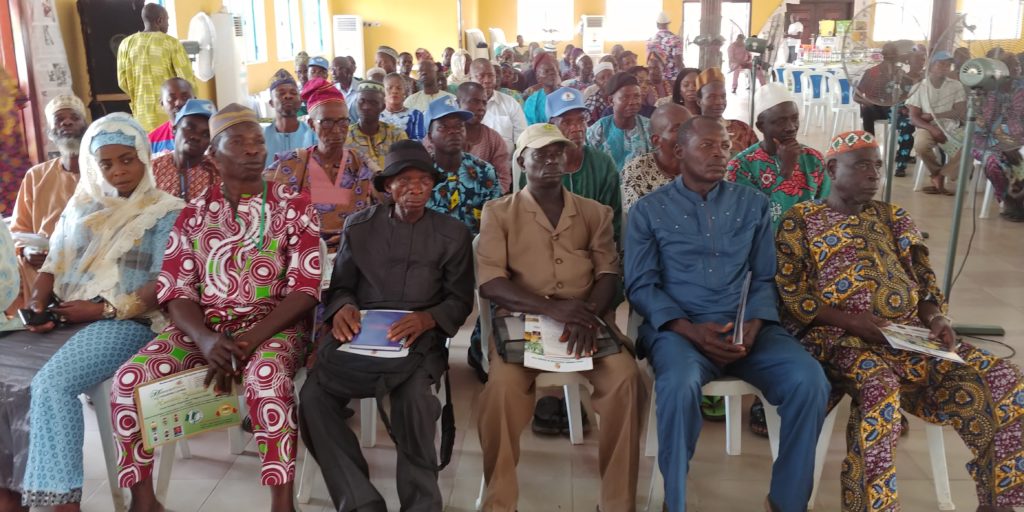 Tackling the causes of stagnation: findings from the forum
Several issues affecting the cocoa industry, and how to address them, were discussed at the forum. For example, an urgent review of state land use policy was recommended to better tackle the problem of tenure insecurity.
On farmers' access to agrochemicals and how to boost it, the Central Bank of Nigeria (CBN) agricultural finance initiative "Anchor Borrowers' Programme" was highlighted as a method to provide loans to cocoa farmers in order to enhance their ability to purchase agro-chemicals.
Through this initiative, the Ogun State Ministry of Agriculture is also aiming to boost youth participation in agriculture, particularly cocoa farming. Over 5000 unemployed youths are already registered under this effort. The CBN has also created the "University Cocoa Development Initiative", a revival programme aimed at producing high yield cocoa seedlings, providing supportive infrastructure and training new young agro-preneurs in modern cocoa production.
On the issue of low-quality cocoa beans, the panel advised that Common Cocoa Processing Facilities should be established in all the major cocoa producing states of Nigeria to promote standardised fermentation processes. In addition, the forum learned that a Memorandum of Understanding was signed between Nigeria Export Promotion Council and Adekunle Ajasin University, in order to enhance the production of quality cocoa beans through cocoa farmers' training and extension service programmes.

This blog was written by Adebayo Aromolaran (Adekunle Ajasin University (AAUA)), Milu Muyanga, Michigan State University (MSU)), Thomas Jayne (MSU), and Jibayo Oyebade (AAUA)


Cover photo: Early maturing variety cocoa seedlings at the Faculty of Agriculture, Adekunle Ajasin University, Akungba Akoko (AAUA), Nigeria, Cocoa Nursery.

Cover photo credit: Adebayo Aromolaran