Promoting Agribusiness Investment in Ghana: Rethinking Policy Incentives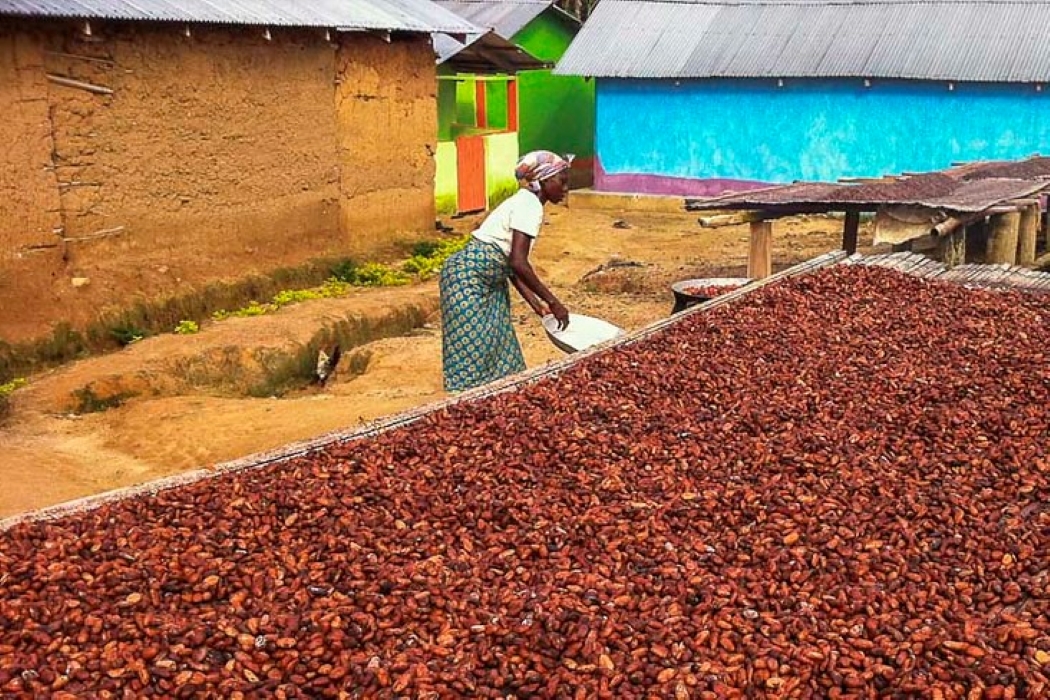 Agriculture is a major economic activity in Ghana, contributing 20 per cent to Gross Domestic Product (GDP). In recognition that increased investment can help transform the largely subsistence-based agricultural sector, the government of Ghana and its development partners have implemented a number of programmes, including fiscal incentives, to attract private investors into the sector. As a way of finding out if such incentives are achieving desirable results, a study was conducted among business leaders, state officials and some NGOs to understand how investors respond to various policy incentives. This blog presents the findings of the study which indicate that although tax incentives are beneficial to farmers, they do not really stimulate investments in the agriculture sector. The government can promote investment in the agricultural sector by addressing tenure insecurity challenges, ensuring access to finance and enhancing infrastructure in rural areas.
Incentives Created to attract Investments in the Agricultural Sector

Firms can enjoy corporate tax holidays, which adds up to five years for cash crops and livestock production as well as companies involved in processing of agricultural products. After the maximum years of tax concession, businesses engaged in agro-processing benefit from reduced tax rates based on location. Agro-processing businesses registered with the Ghana Free Zone Authority are exempt from income tax on their profits for a period of ten years. Companies registered with the Ghana Investment Promotion Centre and Free Zones Authority are entitled to a 0% import duty on the importation of equipment. Other incentives gained by those who invest in the Ghanaian agriculture sector include: export promotion drive; full repatriation of dividends; and protection of investments.
Which factors drive Investments in the Agricultural Sector of Ghana?

The findings of the study shows that the factors that shape investment decisions in the agricultural sector can be categorised into three groups, in order of importance as follows:

First order factors

The most important (first order) drivers of investments are from a personal passion or interest of the business leaders, potential for higher profits, access to markets, and political stability. The passion for agriculture was a key driver of investment among Ghanaian individual agribusiness leaders. For instance, a female CEO of a large Ghanaian farm developed her passion for food and agriculture because of her training in food and nutrition and involvement in gardening when she was young. The potential for high profits was also a key driver of investments for both Ghanaian agribusiness leaders and foreign firms operating in Ghana. For example, a fertiliser distribution company was established in Ghana because of the realisation that there was a huge potential to increase demand for fertilisers and associated profits.
Access to market was also a key determinant of investments. While demographic factors created the required market for some of the agricultural products, such as maize and rice, a number of farmers have invested in the fruit production sector as a result of enhanced access to international markets, enabled by trade partnership agreements between the government of Ghana and other countries. The foreign owned companies reported that they came to invest in Ghana because of the country's track record of rule of law, political stability and public security. These findings highlight the importance of Ghana's non-fiscal incentives such as guarantee of investment against nationalisation and expropriation.
Secondary Drivers of Investments in the Agricultural Sector
Favourable climate and existence of fertile soils for the production of a variety of crops has moderate influence on the decision of some of the business leaders to invest in crop production in Ghana. For instance, a representative of the biofuel producing company explained that the company came to invest in Ghana because of the tropical climate and forest soils were conducive for the production of jatropha. Though access to land also has a limited influence on investments in the agricultural sector, many agribusiness leaders and state officials complained about the difficulties in acquiring land from traditional authorities and land conflicts.

While access to finance is important for investors, many of the business leaders in the agricultural sector cannot access adequate credit from the banks because of several factors including lack of collateral security, high interest rates and unfavourable terms of loan repayment, such as the requirement to start repayment of loan before even harvesting crops. One investor noted: "If you are a farmer taking a loan from the bank and you are paying 27 to 30% interest annually…assuming someone is planting mango which might take four to five years to bear fruits, by the time the mango bears fruit, the money would have tripled or quadrupled. So it is just not possible".

In order to deal with the challenges of accessing loans, the government of Ghana has implemented a few initiatives to provide financial and technical support to Ghanaian farmers. A number of the large-scale Ghanaian owned businesses reported that they responded positively to donor grants. Some of the large-scale agribusiness leaders reported that although they do not qualify to get subsidised fertilisers, the smallholder outgrowers they work with benefit from the subsidy programmes, reducing the cost of production.

However, some agribusiness leaders complained that subsidies affect private investment, whereas others reported the quality of fertilisers supplied through the subsidy programme as being poor. Many business leaders also responded positively to training and support in the form of agricultural machinery. Despite government officials' reports of state investment in infrastructure, especially in the construction of feeder roads and electrification in rural areas as incentives, investors in Ghana report an inadequate infrastructure system. For example, many of the businesses leaders said that the poor roads and lack of electricity were deterrents.

Third Order Drivers of Investments: Fiscal Incentives

Although some business leaders benefited from fiscal incentives, these per se did not influence their investment decisions. Complex bureaucratic procedures created an extra challenge, which occasionally forced business leaders to pay bribes before accessing tax concessions that they are entitled to, such as import duties. In effect, many of the business leaders do not think that tax incentives in general, even those associated with free zones, are adequate to influence their investment decisions. They argued that other elements of the business environment, such as access to finance, infrastructure and access to market are more important than mere tax incentives.

Conclusions

The most important factors that influence investments in the agricultural sector of Ghana are access to market, potential for higher profit, passion or interest of the business leader and political stability. Tax incentives alone cannot account for the lack of infrastructure and other faults in the country's investment environment. In order to promote private investment in the agricultural sector, the government and its development partners should invest in infrastructure development, especially in rural areas. The government should also work with traditional authorities to address land acquisition and tenure insecurity challenges. The government should better coordinate with development partners and financial institutions to provide loans to agribusinesses at appropriate interest rates and terms which obligate farmers to start servicing such loans only when they start harvesting crops.
Written by Joseph Kofi Teye
The full research note, on which this blog is based, can be found here
Photo credit: Francesco Veronesi
Photo caption: Cocoa bean drying in a village near Kakum National Park, Ghana