Poor rural roads: Is cocoa still a 'wealth spinning exercise' in Ondo State, Nigeria?
In a previous APRA blog, we explained how unscrupulous activities of loggers in Idanre, Ondo State, Nigeria were causing hardship for many cocoa farms. In this blog, APRA researcher Oluwasegun Ajetunmobi travels to Idanre to examine the poor state of roads and detrimental impact they have on the cocoa industry and the well-being of those who work in the sector. He offers three recommendations needed for the local government to tackle the problem.
---
Written by Oluwasegun Ajetunmobi
---
In the first three quarters of 2019, the Nigerian Bureau of Statistics report shows that cocoa related exports was N66.7 billion ($172.7m). It is the second highest earning agricultural export in Nigeria and highlights the importance of cocoa to the country. Cocoa production is also a major enterprise and the source of wealth for many farmers in Ondo State, Nigeria. However, production has dwindled in recent years in spite of the wealth it generates for farmers and the government.
During the APRA research work stream 2, Ondo State was a focal point for our research. Here, there is contrast between the reality of the situation for many farm settlements and the wealth attached to cocoa. However, in the face of the deplorable rural roads in the state, to call the cocoa industry a 'wealth spinning enterprise' would be an oxymoron.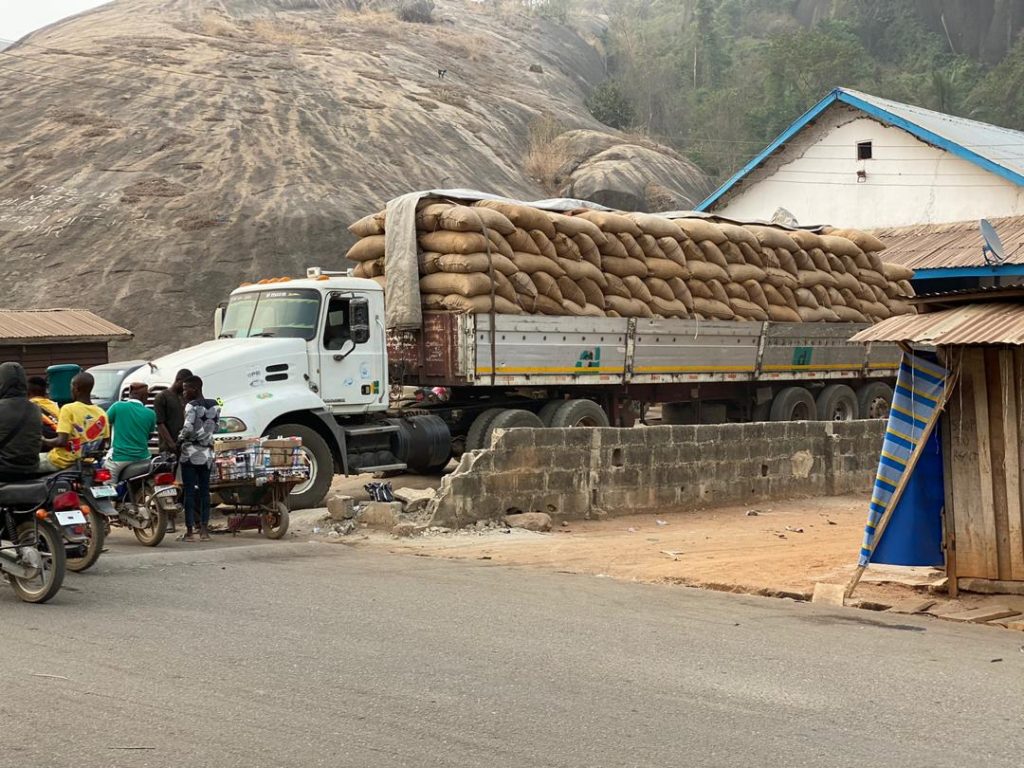 Poor infrastructure, such as a lack of clean water and a poor electricity grid, has already had a negative effect on youth participation in cocoa production and the economic success of the cocoa industry in Ondo State. Although other cash crops like palm oil and kolanut are rivaling cocoa in the communities visited as part of the APRA survey, the roads that connect many farm settlements to the town that are in a dire condition. Something must be done to fix them.
What could be wrong?
Wealth from cocoa production, which has enriched the state for many years, appears to be diminishing. The lack of basic amenities on many farms makes life extremely difficult for farmers. Many farm settlements in Idanre have no good roads and other amenities such as electricity. The lack of these amenities threatens the living standards of farmers and increases the risk of road accidents, to the extent that many youth are not encouraged to farm.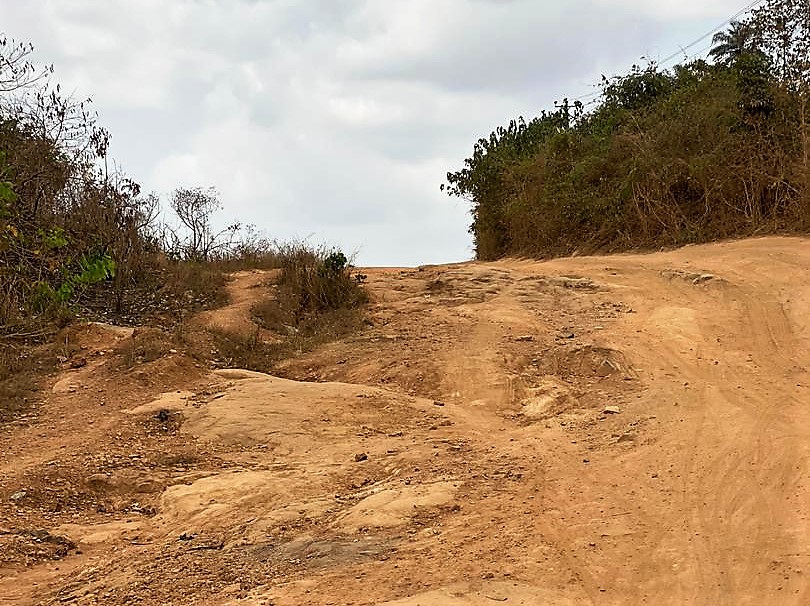 "The roads to town is really bad. At times, when farmers are moving goods, it may take up to three days before getting to town from Ajebamibo community. It is even difficult during emergencies that is why many indigenous youth are not on the farm".

Gloria, local resident
The poor state of roads threaten the transportation of goods and people in Nigeria and is worse in many rural communities that provide food to urban settlements. The roads to most of the villages that we visited were poorly maintained and dangerous to drivers because of road erosion, potholes and a lack of width necessary for a safe flow of traffic. Yet many of the villagers still transport their cocoa products and other goods over it.
Omituntun, one of the largest producers of cocoa communities in Ondo state, is without an adequate road. During our visit, the untarred road was busy with motorcycles and heavy duty vehicles. Motorcycles are the most popular transport on these roads, carrying goods like cocoa, plantains, and bananas. However, they often drive recklessly on a road already covered with potholes, threatening the safety of other drivers as well as increasing the cost of transporting goods – one that must be covered from the farmer's earnings.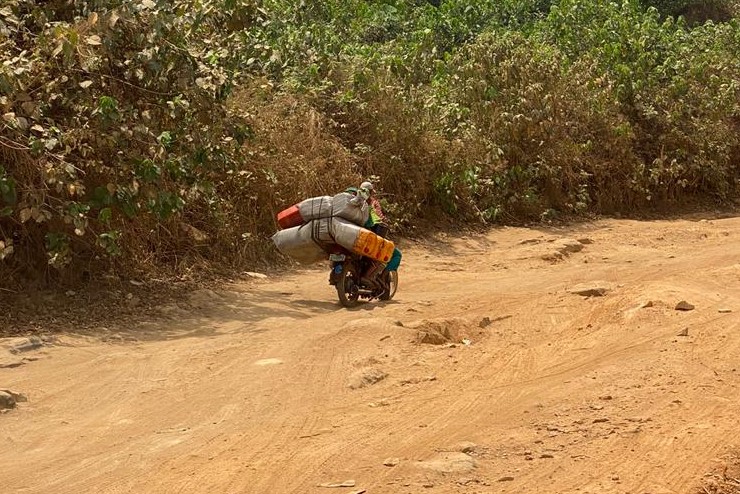 Many commuters informed us that the road is almost unpassable during rainy season. Apart from the cost, their goods could be on the roads for three days because of its terrible state, a delay that can affect perishable goods used by many farmers to supplement their income. It is also detrimental to their daily activities, such as driving to towns for essentials. Primary healthcare centres are absent in many of these communities, and in the case of emergencies, people might risk their lives to take sick person to be treated only five kilometres away.
Way forward
For these farming communities, improved roads will increase production, open up the farm settlements along the road and encourage more people to farm. It will also speed up the transportation of cocoa and other agricultural products during the rainy season.
While cocoa farming is losing its foothold in Ondo state, the market continues to expand. The challenging living conditions on the farm and bad roads are all catalysts towards the decline of the cocoa industry in these communities. The people need a solution to the transportation challenge in order to increase their production.
There are three simple recommendations to alleviate this problem. First, drainage ditches need to be constructed along the roadside to avoid erosion and subsequent costly repairs. Secondly, many roads connecting these farm settlements need to be tarmacked to prevent muddy patches during rainy seasons and provide better conditions for vehicles automobiles. Lastly, these roads need to be properly maintained. Considering the great amount of wealth created by these farm settlements, it should not be too much to ask for these recommendations to be implemented. If the right resources are channeled, cocoa production can prosper again in Ondo State.
---
Feature image credit: APRA Nigeria WS2
---
Please note: During this time of uncertainty caused by the #COVID19 pandemic, as for many at this time, some of our APRA work may well be affected in coming weeks but we aim to continue to post regular blogs and news updates on agricultural policy and research.