Matriliny, land tenure and oil palm commercialisation in south western Ghana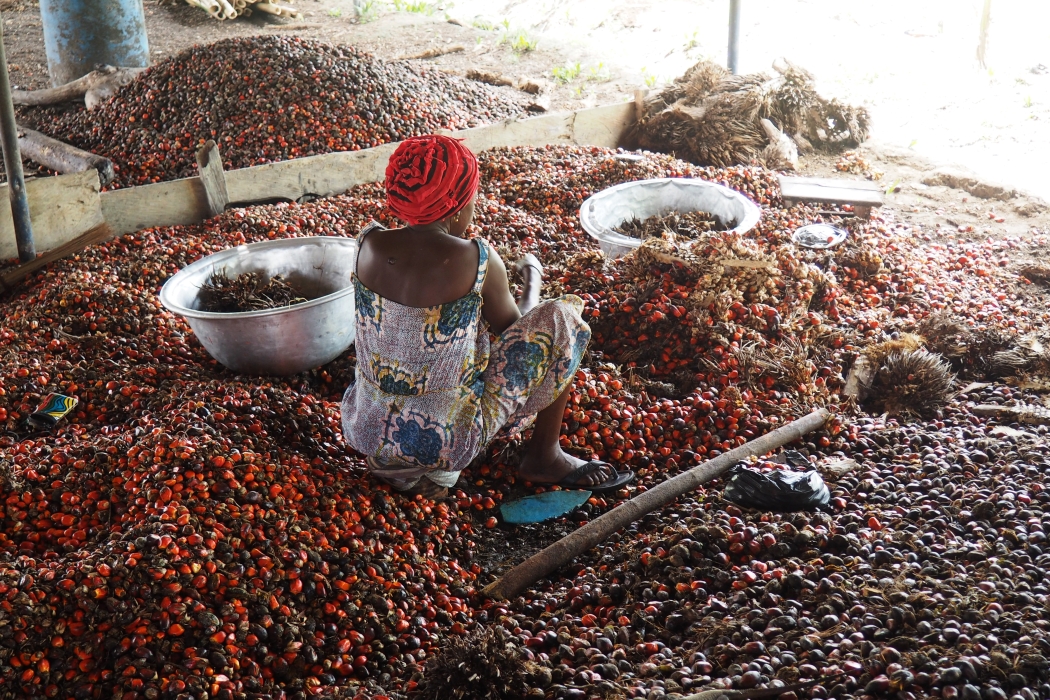 Matriliny – the transfer of wealth and inheritance through the female ancestral line – is a driving factor of land tenure practices, land access, use and control in the Ahanta and Mpohor Wassa East districts of the Western Region of Ghana.  As part of the oil palm commercialisation study, APRA researchers Esther Darku & Alexander Nii Adjei Sowah investigate the role matriliny plays in local communities, and discover that it often occurs in various forms.
---
Written by Esther Darku & Alexander Nii Adjei Sowah
---
Land ownership
Two main forms of land ownership systems were observed in the two districts of the study. First, land is held in trust by the local chiefs, considered stool lands and allocated to residents for farming purposes. In cases where migrant/settlers are of different ethnicity, they will meet chiefs or land owners before lands are allowed to be cultivated. Lands held in trust are not owned by the chief, but they act as custodians and hold the lands in trust for the stool and by extension the community. Land was often allocated to male household heads who in turn allocated portions to their spouses or children for farming. This ownership system was prevalent in Preastea and its surrounding villages, where the land is owned by the stool and vested in the chief of Preastea.
The tenurial arrangement allows land to be allotted to households or individuals (usually men) to use based on stipulated agreements with the chief. These agreements require that the tenants contribute to the stool through taxes. Such agreements do not confer permanent possession or ownership of the land and therefore the land allotted to a tenants must be returned when the chief requires. The practice of taking over lands or termination of tenure agreements by chiefs at the shortest notice from initial occupants can occur when the chief wants to give land to an investor or companies who want to establish plantations.
Similar tenurial arrangements were found in Akwedaa and Kwesikrom which swear allegiance to the chief of Dixcove, in which case land held in trust by that chief. Akwedaa and Kwesikrom are satellite communities under the Dixcove authority. Land is allocated to both residents and settlers who want to farm, and also designated as family lands.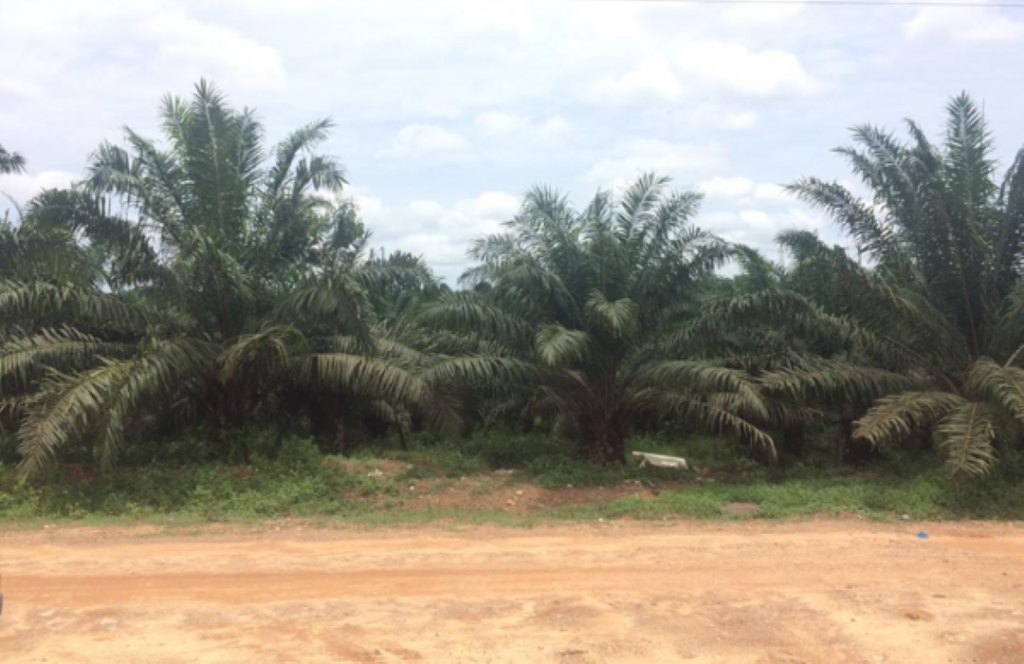 The second type of land ownership system is through families, where family heads are given control and administration of the lands. In these cases, matriliny plays an important role in land distribution. This guarantees that family members on the mother's side access land. The access and control of land – guaranteed through family lineage – enable some women to transfer the use and control of lands to their spouses to establish plantations, as we observed in Adum Domenase. Land can therefore be passed to the children of women as they are considered family. However, land acquired through the patrilineal line was lost upon the death of the paternal relative who allocated it. In such cases the land is reverted to the next maternal relative. This was particularly the case in Butre, a fishing community, where lands are primarily owned by families, sizes of lands are very definite and offer no room for expansion of farming activities. Land is passed on within the family. The use and control of family lands are usually on the principle of first clearance or settlement.
Tenurial arrangements and oil palm commercialisation
Two core issues that need better understanding are:
Do the two different land ownership systems offer farmers sufficient security of land tenure for oil palm commercialisation?
How do the land ownership systems influence gendered household decision-making and participation in oil palm production in the study communities?
Oil palm is considered a male crop and an important estate due to longevity of the plant and the cost associated with establishing and maintaining the farm. This leads to the domination of men due largely to their greater access to social, cultural and financial resources in most of the communities. The physical exertion required often means that women's labour in oil palm cultivation is minimal and often involves carrying fruit bunches and loose fruits to the farm gate and other minor roles. Women often supplement the household income and nutrition by growing food crops like cassava, tomatoes and pepper and processing palm oil.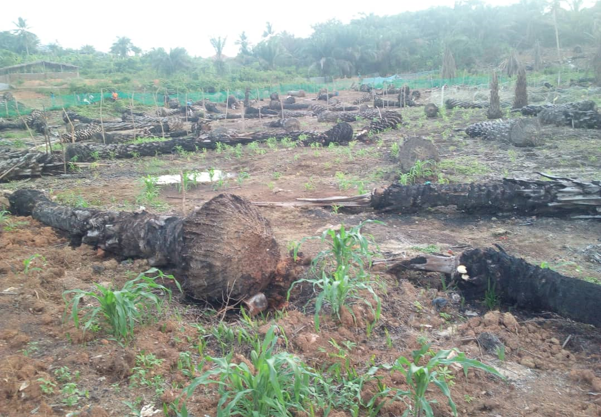 In towns like Akwedaa and Kwesikrom, land is much more accessible to both men and women, whether a settler or an indigene. Land in Kwesikrom (which is historically a settler town) can be acquired by anyone who is willing to farm. Women who either inherit, or receive lands as gifts from their husbands, pay rent on the land to the chief or the land owning family. An individual can cultivate the land as long as they reside in the community and can afford to pay rent. However, women's involvement in palm oil is often limited due to a lack of capital and labour for cultivating oil palm.
These tenurial arrangements and gender dynamics present a many complex issues that could influence the extent of oil palm commercialisation and the benefits for households. However, they should be investigated further for better insights on how to support the development of the oil palm industry in Ghana.
---
Cover photo credit: Ahtziri Gonzalez/CIFOR on Flickr.
---
Please note: During this time of uncertainty caused by the #COVID19 pandemic, as for many at this time, some of our APRA work may well be affected but we aim to continue to post regular blogs and news updates on agricultural policy and research.