Cocoa farming: Experiences beyond the Osun River bank, Ogun State, Nigeria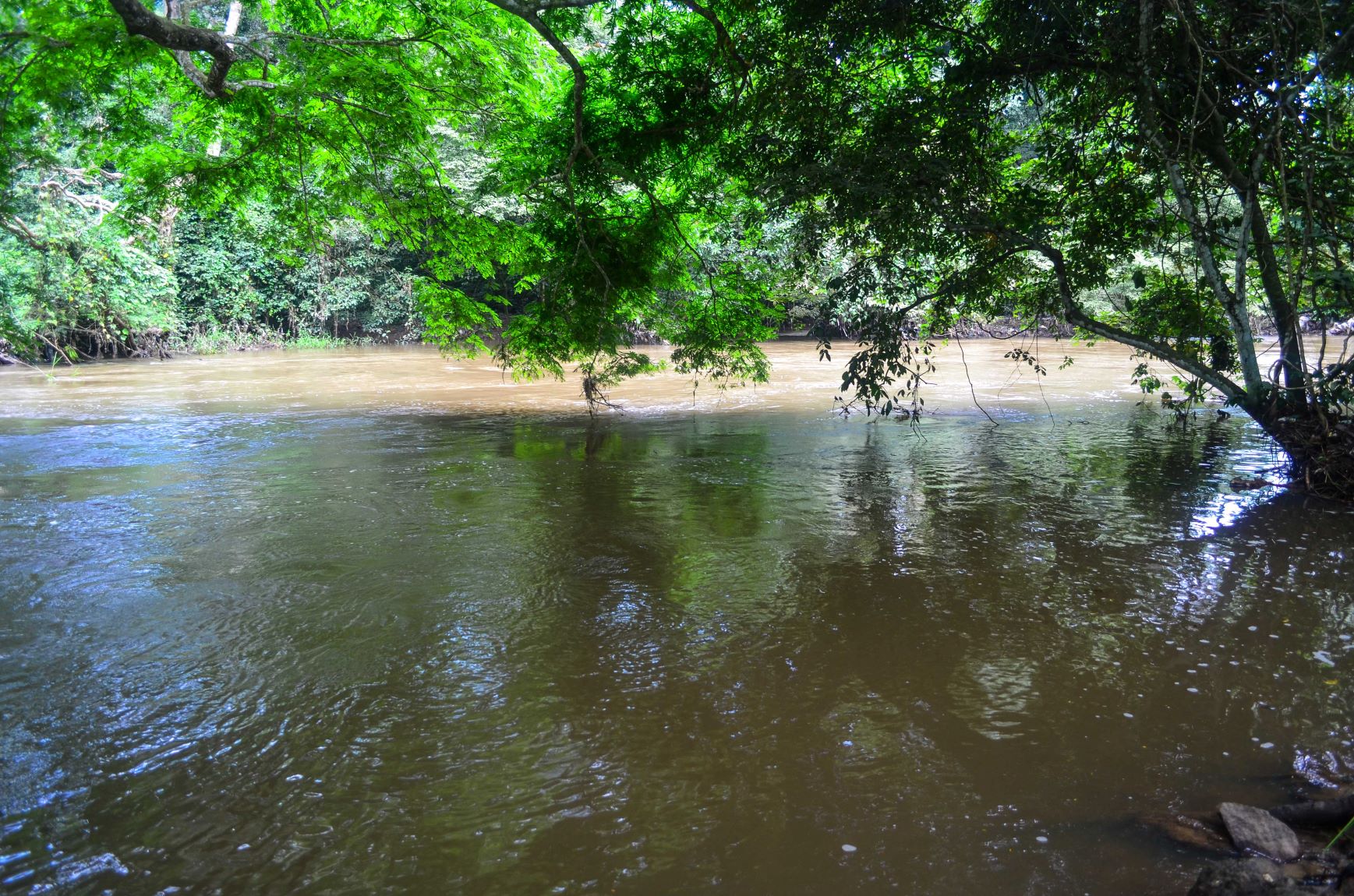 ---
Written by Kehinde Thomas and Adeola Olajide
---
In this blog, the APRA Nigeria Work Stream 2 team examined the different types of land ownership (leasing and borrowing), and the impact of a new generation of young farmers beyond the Osun river bank. They also investigated the effect structured marketing systems, labour arrangements for the large force of migrant workers, and challenges to cocoa production in the area. The APRA team also gave their thoughts on the field trip.
---
Crossing the hurdle of Osun River to cultivate cocoa emphasises what the crop offers for the people of 'ehin osun' (behind Osun River, in Yoruba). The large number of productive cocoa plantations in this area highlights the rich soil and favourable climatic conditions that attracts migrants from Osun, Oyo, Kwara and Ondo states to settle. On the contrary, although there is a smaller indigenous population, they consist of the majority of landholders.
To reach the cocoa farms, the APRA team embarked on the same journey taken by cocoa farmers to reach their fields across the river. The canoe meets passengers at the entry point is 'ebute' (river bank) where interestingly, it not only carries people, but also transports motorcycles, which are a key means of transport for communities behind Osun River bank.
Land ownership: lease and borrowing
In an interview with Mr Somade (Assistant Director, Produce Service Unit, Ogun State Ministry of Agriculture), he noted that 70% of cocoa produced in the state comes from the Ijebu zone, which ehin-osun forms a major barrier. Access to land that they farm is mainly by lease or borrowing. An interesting trend observed by the team was that those who lease the land are not obliged to pay royalty to the land owners, while those who borrowed land are meant to pay for the agreed tenancy period.
Sales of farmland for cocoa is not a common practice as the land inheritance system is still held from generation to generation. During the 1970s, most of the land was cultivated, but now a large portion of it has been left to fallow for between 30-50 years due to the youth migrating to find better opportunities. Therefore, some land areas were already empty. For new applicants, a community leader called a Baale is responsiblet o allocate farm plots and create a title agreement for the rental period. The land is usually measured in 'ropes', which is usually 3 plots of 60m by 100m, two of which is equivalent to an acre. Charges for land rent varies from community to community, but on average a 'rope' fee was N10, 000, after which yearly royalty is paid.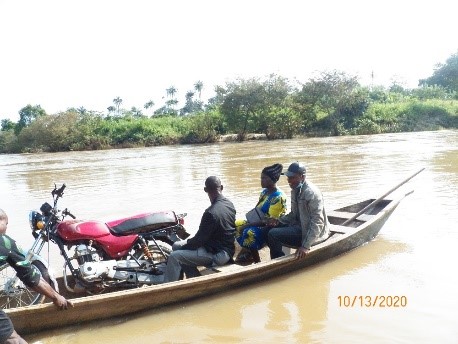 Young farmers
Cocoa farming in Ehin Osun is dominated by an older work force. Youth involvement in cocoa production has reduced over time, while the few youth still in the area are commercial motorbike riders (Okada). Meanwhile, this further enhances transportation of farm produce, as the major farm roads are bad few adequate feeder roads
More structured marketing systems
At the community level, there are Local Buying Agents (LBAs) who practice informal contract farming arrangements with coca farmers. The LBAs advance farm inputs or money to service cocoa production with a view to buying the cocoa produced. Although there are bigger cocoa enterprise companies (off-takers) like OLAM and TULIP in the region who buy cocoa produce at better price than LBAs, who they sell to are limited by contracts.
Arrangement for labourers
Labour arrangement is usually arranged hourly, daily and yearly. However, migrant labour from Benin, Ghana, Mali, Togo, Niger, Chad, Cameroon and Liberia dominated labour sources for cocoa production in ehin osun. A male labourer will earn N1,500 (US$3.65) per day, while a female labourer only earns N1, 200 (US$3). They are supervised by labour agents, who makes work available on yearly basis, with "Onise Odun" to the farming communities at the rate of N200,000 (US$485) from February to October yearly. Farm owners are also responsible to pay the agency fee and labourers' welfare costs (feeding, medical care and clothing) for the contract period. The labourers are expected to work every day of the week, except for Sundays, which is considered as labourers' resting day. Labourers are free to work on other farms on a Sunday to increase their income.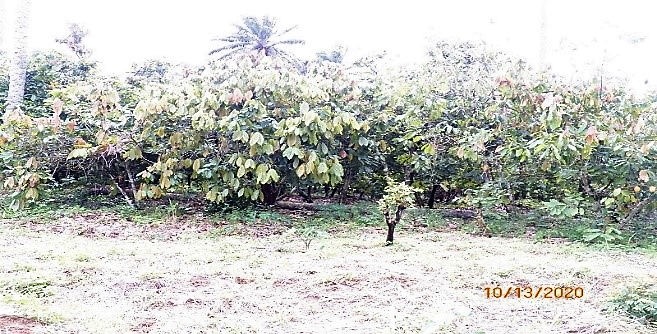 Challenges to cocoa production
The success story of cocoa production in 'ehin osun' is not without challenges. Some of the problems encountered include high cost of cocoa production, which often is characterised with low economic returns. For new cocoa farmers, one of the farmers said:
"The first three years is usually very demanding as cocoa competes for their limited resources (time, money and energy). It takes patience and perseverance to wait before reaping any harvest."
Climate change, causing growth retardation, fruit abortion, disease and pest infestation, is another challenge identified by local farmers, as one explains:
"Change in rain fall pattern experienced this year, with the lack of rainfall from late June all through August, 2020 and torrential rainfall that started in September 2020 has significantly affected planting, fruiting and harvesting of cocoa."
Other issues include inadequate extension services, lack of access to quality and effective agro-chemicals and poor infrastructural facilities (e.g. roads, hospitals, financial institutions and processing plants) to support production. The scenarios of cocoa production activities in ehin Osun are promising for the future of cocoa enterprise. This is noticeable by a new generation of younger farmers, marketing systems are more structured, access to land is more flexible, and labour relations are quite manageable.
APRA Ogun State field trip: reflections from the field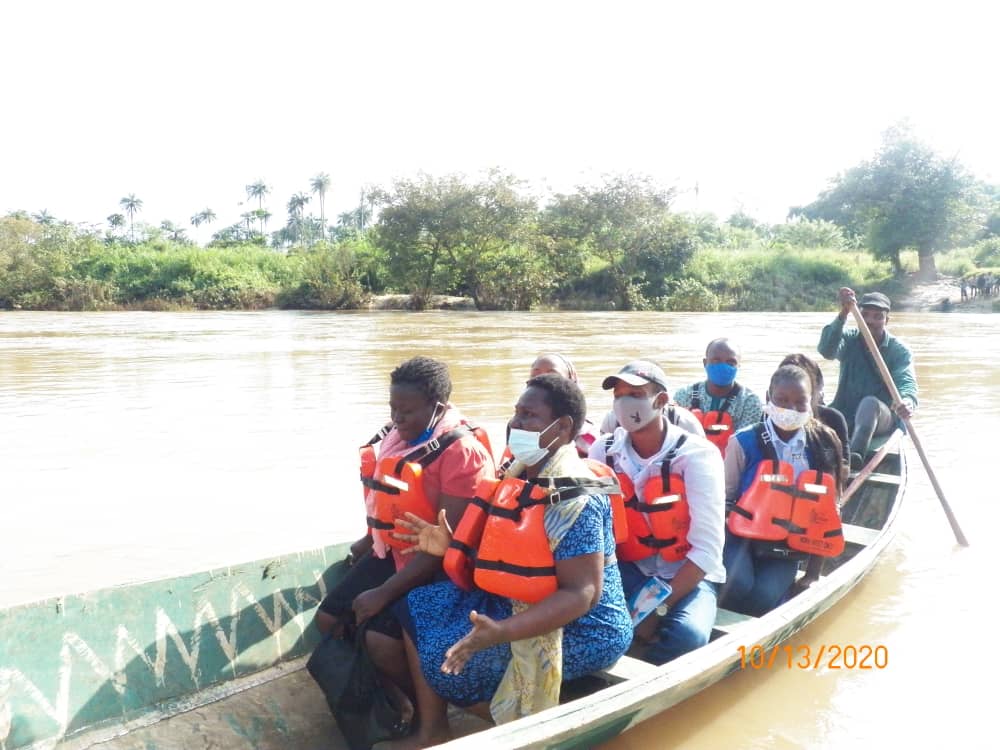 The field study above, conducted APRA Nigeria Work Stream 2 team, involved a number of researchers. After the trip, members of the team shared their thoughts and experiences on cocoa farming in the Ijebu North East Area of Ogun State. Read their insights, below:
Arogundade Olufunke
The fieldwork has been very educative. From a rural sociologist's point of view, it has provided us with an opportunity to gain insights into how people's culture, values, beliefs, etc. relates to their professions and/or livelihood activities. An example of this is how women are compensated for assisting their husbands on cocoa farms with the kolanut fruit that falls on the ground only while that on the tree belong to the men. This shows a level of respect that exists in the cocoa farming communities.
Balogun Olabanji
It has been an interesting experience. We started from communities on land, and for the first time during our research field trips, we had to cross the river to access more cocoa producing communities. By travelling across the river on canoe, I understood first-hand that, despite the barrier of the river, agricultural production activities still keeps on going on. Hence, people find a way to survive in whatever situation they may find themselves.
Olorunkoya Olubusayo
This study has been an eye opener, especially on the transporting and marketing in the communities behind the Eyin Osun River. It was interesting to see how the livelihood activities of those who live in this area depend on this river environment, but also that the social lives of these communities can be problematic, with very poor amenities in the area. Overall, it has been a very interesting experience.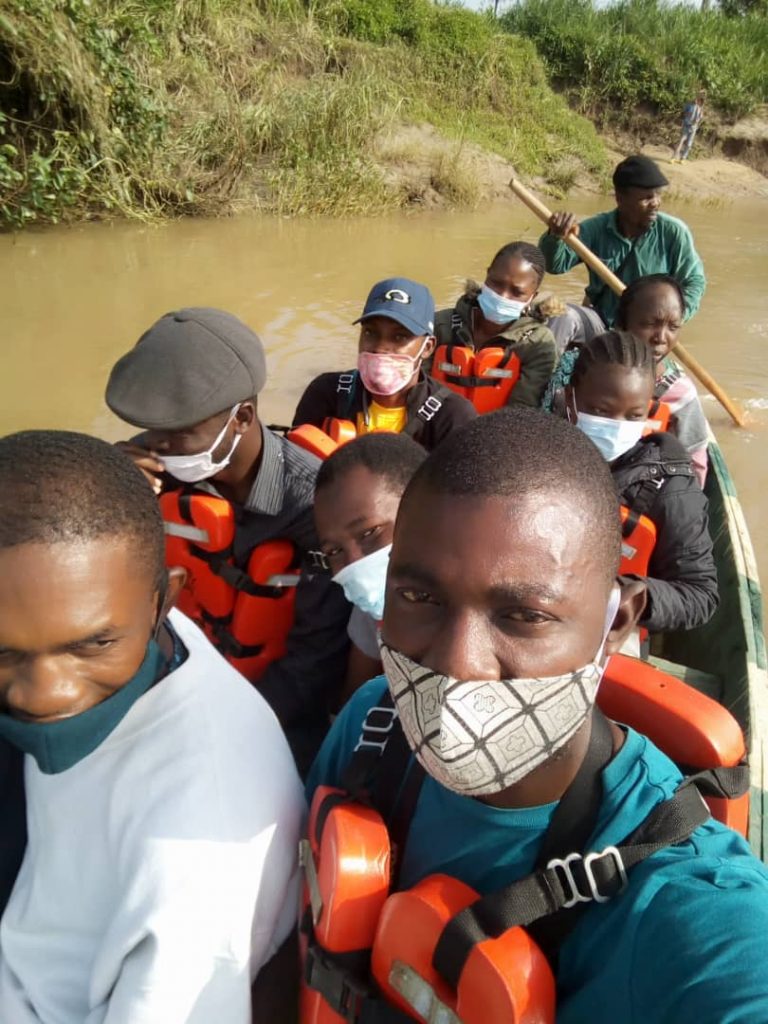 Agbakwuru Dorcas
This field survey further revealed to me the untapped agricultural resources in my country that the government has ignored for many decades. On the other hand, it was a very challenging but thought-provoking trip. From river crossings, to travelling through difficult terrain on motorcycles for long periods, it really highlighted how remote this area is, and how difficult it must be for those who live here. I won't forget this journey in a hurry!
Ogungbaro Oke
It has been very interesting and educative to relate with cocoa farmers, especially those of whom we visited in Ijebu North-East where in some circumstances, a river could have served as barrier/limitations to their cocoa production. The farmers are optimistic and see further prospects in the enterprise.
Olonibua Oluwafemi
This study has shed more knowledge on the fact that some people migrate from urban areas to rural areas because they want to cultivate cocoa as a major source of livelihood.
Adebayo Adedeji
With respect to land tenure system, the study has revealed the disproportionate power relationship that exists between the natives and settlers in Ijebu land.
Adeleke David A.
This field trip has outlines the beautiful environment, wonderful people and culture in this area. It was an incredibly valuable experience.
---
For more information on the challenges facing cocoa farming in Ogun state, read these APRA blogs:
The challenges of cocoa bean commercialisation in Ogun state, Nigeria
Sustainability of cocoa in Nigeria: preventing the worst case scenarios
Youth and a lack of involvement in cocoa production in southwest Nigeria
---
Feature photo: Osun river Nigeria near Oshogbo Ipetu-Ijesa. Credit jbdodane on Flickr.
---
Please note: During this time of uncertainty caused by the COVID-19 pandemic, as for many at this time, some of our APRA work may well be affected but we aim to continue to post regular blogs and news updates on agricultural policy and research.