Challenges to commercialisation of the rice and cocoa value chains in Nigeria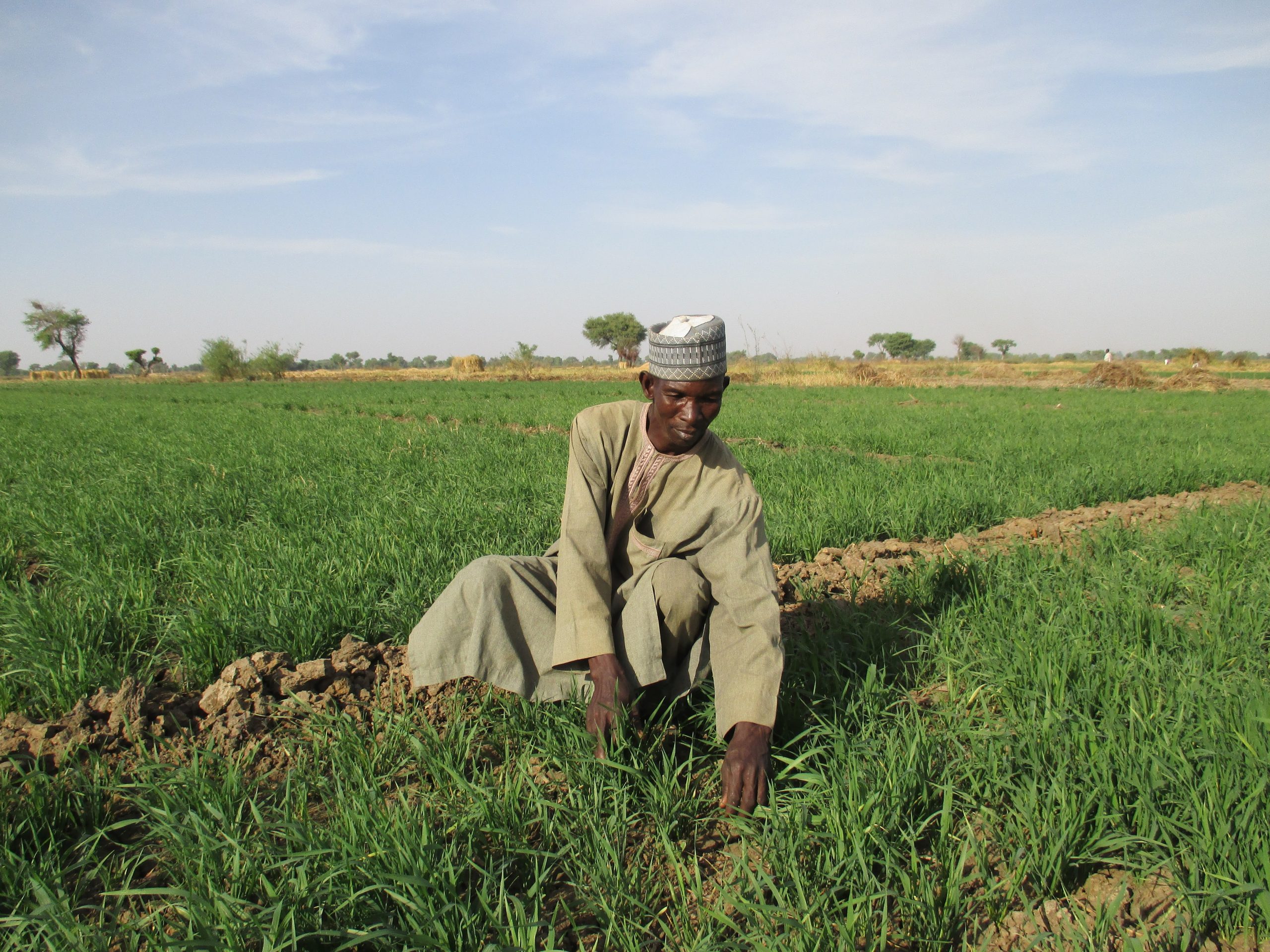 By Emmanuel Remi Aiyede
---
In this blog summarising his research in the newly published in APRA Working Paper 52, APRA researcher Emmanuel Remi Aiyede highlights the challenges facing the rice and cocoa sector in Nigeria. He outlines the findings from the paper, how COVID-19 has impacted the value chains, and provides policy advice on how Nigerian governments can improve the outlook for these two core agricultural crops.
---
Since the 1980s, Nigeria has sought to diversify its economy away from dependence on oil as a major source of government revenue through agricultural commercialisation. Agriculture has been chosen as a priority sector because of its very high growth potential, and opportunities to provide widespread employment and create export revenue for the government. The cocoa and rice value chains are central to the government's engagement with agriculture to achieve these objectives.
Cocoa is Nigeria's major agricultural export, while rice is a major staple for food security. In this study, I investigated the underlying political economy dynamics of the commercialisation of the cocoa and rice value chains in Nigeria. Using the political settlement theory – that is assuming leaders, elites, coalitions, and their followers reach agreements about the political conditions and practices they will observe – I study agricultural commercialisation in terms of (1) smallholder farm households' shift from semi-subsistence agriculture to production primarily for the market, and (2) predominantly commercial medium- or large-scale farm enterprises complementing or replacing smallholder farm households. While carrying out the study, I examined key secondary sources pertaining to cocoa and rice value chains in Nigeria, as well as recent policies and regulations that govern the value chains. These were complemented with official statistics regarding the structure and performance of the value chains. Additional data was drawn from in- depth interviews with knowledgeable actors, including federal and state government officials, donor agencies, rice and cocoa farmers' organisations, processors, fertiliser and seedling suppliers, agribusinesses across the rice and cocoa value chains, and academics from the Cocoa Research Institute of Nigeria and the International Institute for Tropical Agriculture.
Findings
I found a consensus among policymakers to promote agricultural commercialisation in Nigeria, which can be traced back to the adoption of structural adjustment in the 1986. Pressures to increase the foreign exchange earnings of agricultural products and the need for food security have ensured that a policy of commercialised agriculture has been sustained since the 1980s
The national government has invested its power and resources more in the commercialisation of the rice value chain compared to cocoa. The goal to achieve food security seems to have placed rice above cocoa in terms of government intervention to support primary production in these value chains. Rice is a staple food with a huge gap between domestic production and demand. It is grown more widely than cocoa across Nigeria's states. Successive governments have sought to make the country self-sufficient by substituting rice imports with domestic production. Thus, commercialisation of the rice value chain is driven by rising urban markets and the government's goal to substitute imports with local production. Large-scale investors are driving the development of the rice value chain, which is helping to improve the livelihoods of smallholders. Even so, Nigeria has not been able to close the huge gap between consumption and local supply of rice.
Unlike rice, however, which is a staple, cocoa products cannot command a large market in an economy that has a very large population of poor people. It is therefore difficult for the government to create a local market for cocoa production, since it lacks control over the consumption end of the chain. A few transnational companies such as Barry Callebaut, Cargill, Olam/ADM and Blommer Chocolate Company, continue to dominate the downstream sector of the cocoa value chain. Smallholder farmers face structural poverty, are largely poorly organised, and voiceless in terms of price transmission, power, and influence in chain decision making.
The COVID-19 pandemic and the government's response have had mixed consequences on the rice and cocoa value chains in Nigeria, and some of these are still unfolding. For rice, the lockdown and fear of the pandemic has been the major challenge, while the increasing demand for food and government desire for palliatives (food) have benefited producers and processors. The cocoa value chain has been affected by the shrinking export market in Europe and other importing countries, which are currently experiencing lockdowns. The lockdown has created modest logistic problems for local input supplies and farm labour. Although governments have provided exceptions to the movement of agricultural produce, enforcement has been difficult.
Policy implications
To improve the performance of the rice value chain, Nigeria needs to address low input farming practices and inadequate, or poor, use of fertilisers and other agro-chemicals to enhance productivity. Nigeria will have to increase paddy production and improve the quality of rice processing to a level that is price competitive globally. The federal government has to sustain partnerships with donors to encourage state governments and large-scale businesses to mechanise and expand local production and processing of rice. The Nigerian governments should provide physical infrastructure and financial incentives to encourage investors to participate in the downstream and midstream segments of the cocoa value chain as a long-term government programme. For cocoa farming to thrive, Nigeria should encourage farmers to discard old production practices and embrace new technology, including drone service, grafting, tissue culture and drying technology. Nigeria should also inspire younger generations into cocoa farming and collaborate with international cocoa organisations to ensure the enforcement of sustainable cocoa initiatives to by transnational companies.
Photo credit: ICARDA