Can relaxed COVID-19 restrictions ease food insecurity among the rural population in Kenya?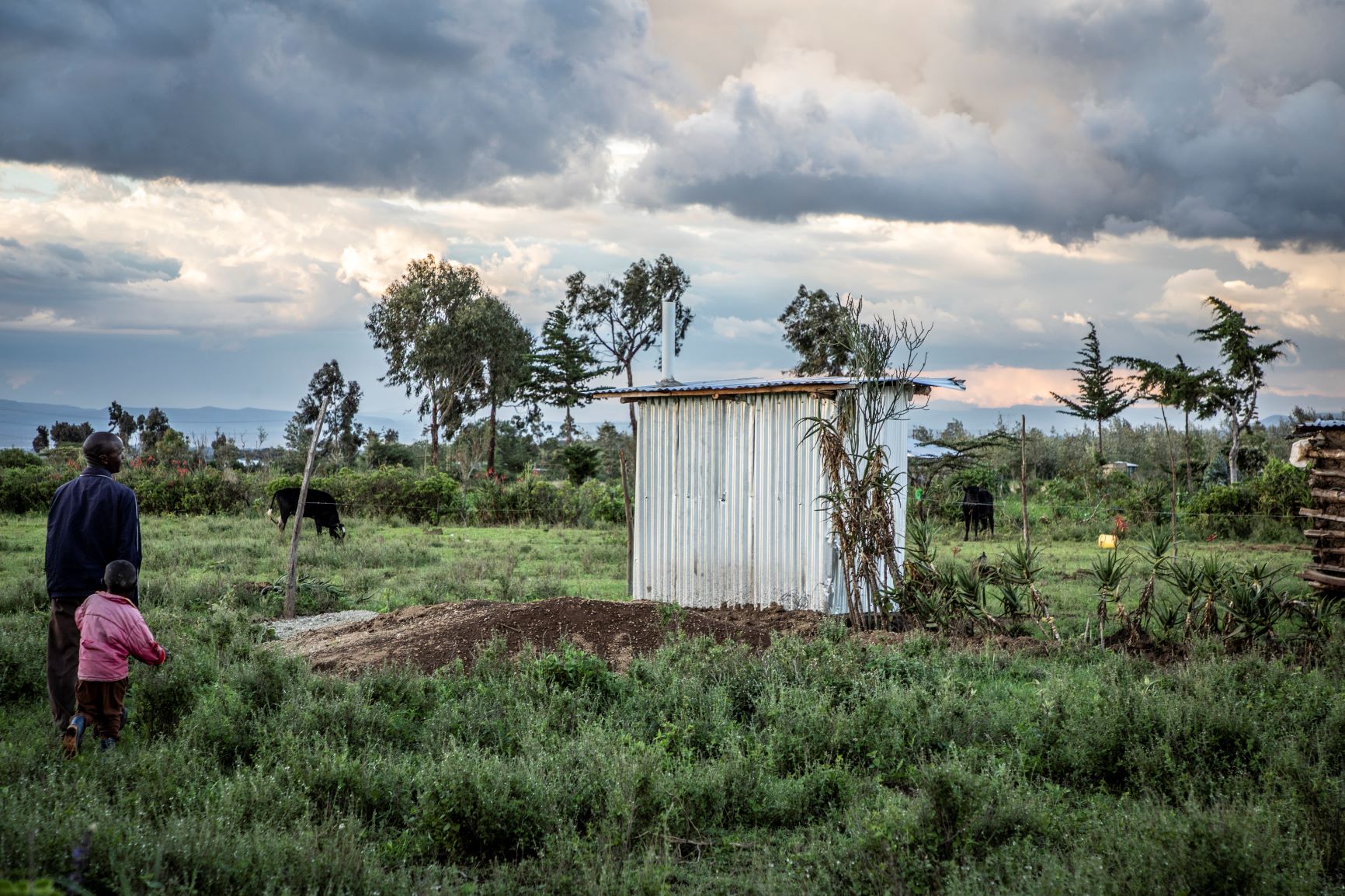 ---
Written by John Olwande and Miltone Ayieko
---
In our latest blog, John Olwande and Miltone Ayieko of the Tegemeo Institute examine the results of recent APRA studies and assess the impact of an easing of COVID-19 lockdown restrictions in Kenya on the livelihoods of small-scale farming households.
This blog is linked to APRA Round One and Round Two country reports on the Impact of COVID-19 on Food Systems and Rural Livelihoods in Kenya.

Read the full APRA synthesis report on the Rapid Assessment of the Impact of COVID-19 on Food Systems and Rural Livelihoods in Sub-Saharan Africa, here.
---
Kenya confirmed its first case of COVID-19 on March 12, 2020. Since then, the Ministry of Health has confirmed a cumulative total of 98,432 cases of new infections, 81,255 recoveries and 1,716 deaths as of January 12, 2021. The initial response by the Kenya government was to implement a range of policy measures in efforts to contain the spread of the coronavirus. These included:
Restricted movement of people;
Countrywide dusk to dawn curfew;
Ban on dense crowds of more than 100 persons;
Closure of universities and schools, restaurants and other entertainment spaces, and some open-air markets, which are managed by county governments and hence the discretionary to close only some of them;
Ban on all inbound and outbound international flights restricted cross-border movement of people and;
Mandatory testing of drivers of vehicles transporting cargo over long distance.
Consequences of restrictions
Some of these measures helped to restrict the local spread of virus, but with negative consequences to the country's food system, such as limiting supply of food, particularly perishables, to the local markets.
For example, a discussion we had with an agricultural officer from Kwale County in June 2020 revealed that the restricted cross-border movement of food and people from and into Kenya and Tanzania at Kinango border point resulted in reduced supply of food in local markets and increased prices. Prices for food items such as beans, cowpeas, green grams, rice, and onions went up, with the price of 1 kg of onions, which is mostly imported from Tanzania, doubling from KES 90 ($0.82) to KES 180 ($1.64). The quality of produce in local markets also deteriorated due to the prolonged transit, caused mainly by police roadblocks set up to enforce COVID-19 protocols.
In a survey that we conducted in June 2020 on rural households in five counties in proximity to Nairobi, Mombasa and Kilifi towns (the five initial hotspots for COVID-19 infections in Kenya), over 40 per cent of the households experienced reduced availability of fruits and vegetables, pulses, nuts and seeds, and white roots and tubers in local markets, while about one-third observed a decrease in the supply of grains, processed foods and fish and seafood.
The reduced supply of food and higher prices not only reduced food access by rural populations, but employment, and therefore income to meet their food and other needs, was also negatively affected.
As an agricultural officer in Nakuru County said, "When COVID-19 struck, many large farms especially in the flower industry lost contracts and laid off labourers". This observation was also made by an agricultural officer in Kilifi County: "Finding casual work for small-scale farmers was a challenge as demand for off-farm labour decreased drastically". About 58 per cent of the households in the rural survey in June 2020 also reported that they were unable to hire labour for their farm and off-farm enterprises".
Household needs not met
Approximately 89 per cent of the households in the June 2020 survey reported that they did not have adequate food for their needs. Additionally, 97 per cent of the households reported that the cost of living generally increased since restrictions, outlining the struggle faced by rural households.
In the third quarter of 2020, the national and county governments relaxed some of the restrictions that were previously in place. According to a follow-up survey on the same households and key informant interviews with government officers in early October 2020, the removal or relaxation of the restrictions appears to have resulted in stabilised food supply in local markets and subsequently moderated food prices. In Nakuru, for example, food supply in the markets generally stabilised compared to June 2020. In Kiambu, some marketplaces had been closed, which led to many traders using their own cars as mobile roadside stores. However, there have been significantly less cars since the markets opened. In Kilifi County, food supply in local markets has changed a little since July 2020. Since transport services have normalised, food traders are able to access the Mombasa market, and food prices have decreased slightly.
Rural labour demand
Employment of rural labour has increased since restrictions were eased in July 2020. People are less cautious about COVID-19 and farms are more accommodating to labourers. The October 2020 survey indicates that 46 per cent of the farming households could not hire labour, down from 58 per cent in June 2020. But demand for labour is low because many farms and businesses have not fully resumed normal operations, while the poor economic situation has lowered farmers' purchasing power to hire labour. For example, in Muranga County, many export-orientated horticultural farms have not resumed full operations, while in Kilifi County, low demand for labour in the non-farm businesses in nearby towns has continued to affect many small-scale farmers who depend on casual work to supplement their income.
Conclusion
Results from the October 2020 survey show that approximately 77 per cent of the households reported that they did not have adequate food for their needs, which is lower than the June 2020 survey (89 per cent), and a noticeable improvement between July and October 2020.
This implies that a significant improvement in food security among the rural population can be realised if policy responses to curtail the spread of COVID-19 do not restrict food supply in local markets, which would raise food prices, and stymie rural employment, leading to reduced income earnings of rural people. With many COVID-19 restrictions removed or relaxed,  the food security situation in the country's rural areas will likely continue to improve. This will be clear when the third round of the survey is finalised in the first quarter of 2021.
---
Cover photo: Nakuru, Kenya. ©The Sanitation and Hygiene Fund on Flickr.
---
Please note: During this time of uncertainty caused by the COVID19 pandemic, as for many at this time, some of our APRA work may well be affected but we aim to continue to post regular blogs and news updates on agricultural policy and research.